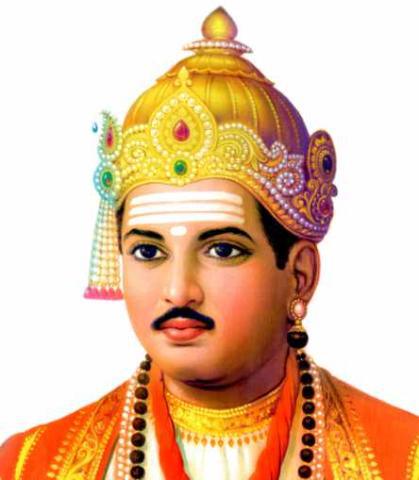 Born : 1131 A.D.,Bagevadi/Ingaleshwar
Died : 1196 A.D., Kudalasangama
Known as : Philosopher, Social Reformer
Famous Vachana : Kayakave Kailasa (Work is worship)
To provide spiritual and religious freedom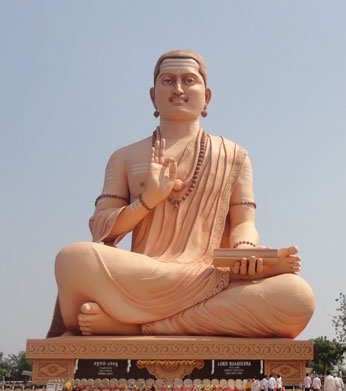 World's tallest Statue of Basavanna, 108 feet
Basavakalyan's history dates back to 3000 years
The centre of a great social and religious movement.
The rich will make temples for Shiva, What shall I, a poor man do?
My legs are pillars, the body the shrine, the head a cupola of gold.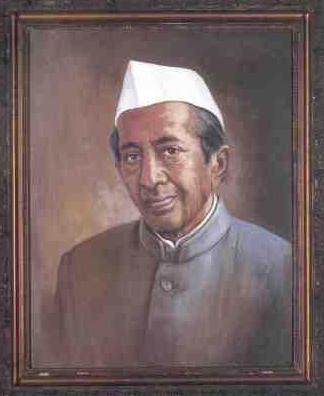 Dr. B.D. Jatti founded Basava Samithi in the year 1964
Basavakalyan's history dates back to 3000 years
Objective of propagating the philosophy of Basaveshwara and his contemporaries.
Anubhava Mantapa was the first parliment in history of mankind
Lord Basava acted as the prime minister.
Listen, O lord of the meeting rivers, things standing shall fall, but the moving ever shall stay.
INTERNATIONAL SHARANA SAMSKRUTI CONVENTION 2016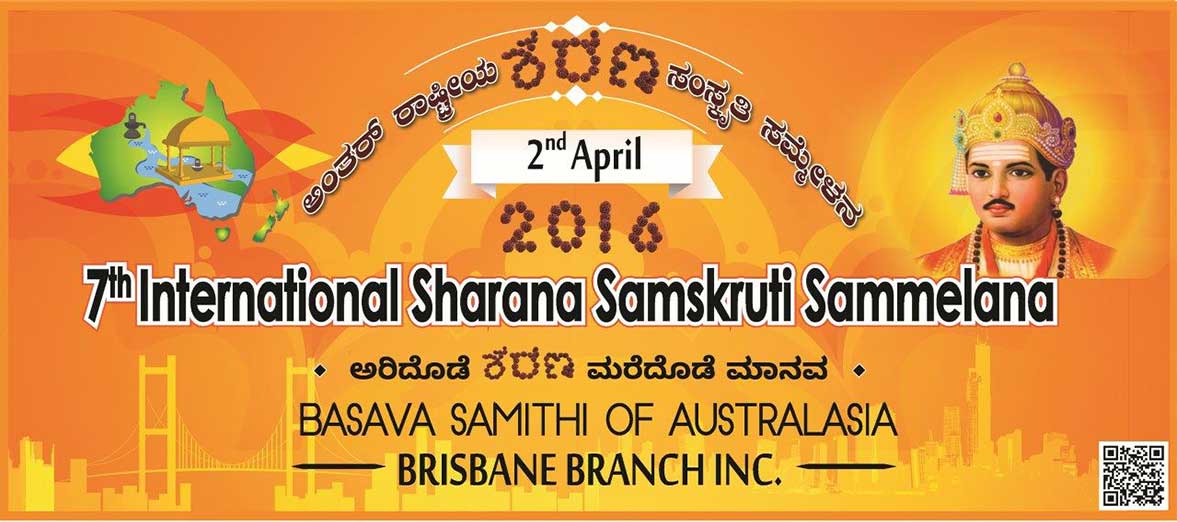 Basava Samithi of Australasia, Brisbane Branch Inc. is honoured to host the Seventh International Sharana Samskruthi Sammelana 2016. We would like to extend an invitation to this convention to one and all, irrespective of their social background and belief system.
Kindly join us to be part of this conference of eminent scholars,artists and delegates from all over the world who will enlighten you about human values and behaviour. We ensure that being part of this gathering will enrich your knowledge and give you a new direction in life to help create a harmonious and balanced society in our modern world. We will be delighted to serve you a delicious vegetarian meals and snacks throughout the day. The main objective of this convention is to promote the principles of Basava philosophy and to introduce them to the younger generation so that they carry forward the rich heritage and the "the rich moral values", that can be leveraged by the society.
Sharana Sangama 7th Edition Convention 2016
To commemorate the 7th International Sharana Samskruti Sammelana 2016, the committee will be releasing a souvenir to make the function a memorable event. On behalf of the Basava Samithi of Australasia Brisbane chapter, the souvenir committee is eagerly requesting for sponsorships and advertisements in our souvenir. This will be distributed to all affiliated Indian Community Associations, and attendees at the function. It is anticipated that this will be read by people around the Asia-Pacific region. We believe that this is the easiest and best way to take your businesses to a large number of people by giving your advertising and supporting our noble cause. The souvenir publication is titled "SharanaSangama", which means "Congregation of Sharnanas". Refer to FAQ for an explanation of terms.

The organisers of the convention request your support for this noble cause by placing an advertisement in our souvenir, which will be circulated among various Indian and other associations. We are aiming to print 800 copies which will be given to the attendees and the Indian Diaspora in the Asia-pacific region and India. In addition an electronic copy will be made available. A large number of delegates are expected to attend the convention from different countries. We are also planning to invite distinguished Swamijis, scholars and speakers. To mark this important event, it is proposed to publish a souvenir in commemoration of the 7th International Convention. able on this website.
7th International Convention Flyer
7th International Souvenir Pulblication Request Letter
7th International Souvenir Sponsorship Request Letter
Sharana Sangam(Souvenir Publications of past ISSS)
The souvenir publication is titled "Sharana Sangama", which means "Congregation of Sharnanas". Refer to FAQ for an explanation of terms.
These conventions are seen as a great opportunity for representatives of all chapters to meet in person. The first convention was held in 2004, hosted by the Sydney chapter. The first International convention was held at Sydney on 9-10 April, 2004 in the divine presence of Dr. Shivamurthy Shivacharya Mahaswamiji of Taralabalu Math. Sirigere, Karnataka, India.
The second convention was held on 16 April 2006, at Melbourne, and was presided over by Poojya Swamiji Shree Gurumahanth Swamiji, Chittaragi Sansthana Matha, Ilakal, Bijapur, Karnataka, India.
The third convention was held on 23 March 2008, in Auckland, presided by His Holiness Sri Jagadguru Shivarathrishwara Deshikendra Mahaswamiji, Suttur Math, Mysuru, Karnataka and His Holiness Jagadguru Tontada Siddhalinga Mahaswamiji, Gadag, Karnataka, India.
The fourth convention was held on 25th April 2010, in Sydney, presided by Poojya Siddhalinga Swamiji, Siddhaganga Matha, Tumkur, Karnataka, India.
The fifth convention was held in Adelaide in 2012 and was presided by Poojya Shri Dr. Siddharama Swamiji, Naganur, Shri Rudrakshi Math, Belagavi (Karnataka) who has also chaired the 5th International Sharana Samskruthi Sammelana (Convention) at Karnataka, India.
The sixth convention was held on 26th April 2014, in Perth, presided by the Swamijis His Holiness Sri Sri Shivarathri Deshikendra Mahaswamiji, Suttur Math, Mysuru, Karnataka; Shri Shri Siddeshwara Swamiji, Gyana Yoga Ashrama, Bijapur, Karnataka; and Sri M.B. Patil, Hon. Minister for Irrigation and Chairman, BLDE Society, Bijapur, India.
The seventh International convention is to be held on the 02 April 2016, in Brisbane, to be presided by Akka Annapurna Taayi of Basava Prathishtana, Bidar, Karnataka, India. Dr. C. Somashekhara I.A.S distinguished orator and administrator, Shri. Sanjaykumar Makal, president of Vishwalingayat Mahasabha will be some of the key note speakers addressing the gathering.