Basava Jayanthi Celebration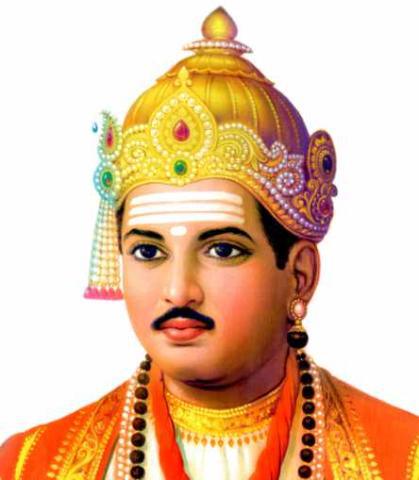 Born : 1131 A.D.,Bagevadi/Ingaleshwar
Died : 1196 A.D., Kudalasangama
Known as : Philosopher, Social Reformer
Famous Vachana : Kayakave Kailasa (Work is worship)
To provide spiritual and religious freedom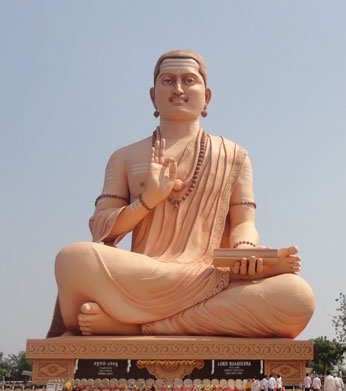 World's tallest Statue of Basavanna, 108 feet
Basavakalyan's history dates back to 3000 years
The centre of a great social and religious movement.
The rich will make temples for Shiva, What shall I, a poor man do?
My legs are pillars, the body the shrine, the head a cupola of gold.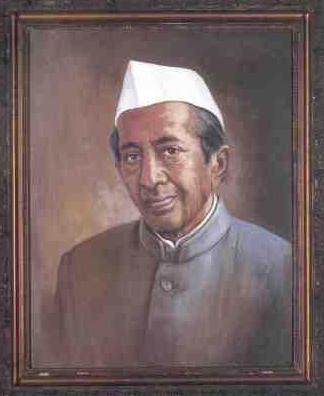 Dr. B.D. Jatti founded Basava Samithi in the year 1964
Basavakalyan's history dates back to 3000 years
Objective of propagating the philosophy of Basaveshwara and his contemporaries.
Anubhava Mantapa was the first parliment in history of mankind
Lord Basava acted as the prime minister.
Listen, O lord of the meeting rivers, things standing shall fall, but the moving ever shall stay.
The stated vachana is written by Shri. Jangama Moorthy Allama Prabhudevaru, one of the contemporaries during Lord Basava's time. Shri. Allama Prabhu attained one of the highest spiritual orders during the 12th Century. He headed the 'Shoonya Simhasana' or the ultimate spiritual state of self-realisation one can attain. In one of his vachanas, he describes the greatness of Lord Basava by saying that every sound 'ba', 'sa', 'va' produced has a profound impact on an individual to attain moral virtues and self- realisation. Such is the power of Lord Basava.
 'ಬ'ಎಂಬಲ್ಲಿ ಎನ್ನ ಭವವು ಬಯಲಾಯಿತಯ್ಯ 'ಸ' ಎಂಬಲ್ಲಿ ಸರ್ವ ಜ್ನಾನಿಯಾದೆನು 'ವ' ಎಂದು ವಚಿಸುವಡೇ ಚೈತನ್ಯಾತ್ಮಕನಾದೆನು. ಇಂತೀಬಸವಾಕ್ಷರತ್ರಯವೆನ್ನ ಸರ್ವಾಂಗದಲ್ಲಿ ತೊಳಗಿ ಬೆಳಗುವ ಭೇದವನರಿದು ಆನೂ ನೀನೂ 'ಬಸವಾ','ಬಸವಾ' , ' ಬಸವಾ' ಎನುತಿರ್ದೆನಯ್ಯಾ ಗುಹೇಶ್ವರಾ.
Basava Jayanthi Celebration Documentation
Celebration by Basvasamithi
Every year, the organisation endeavours to recognise the birth anniversary of Lord Basava who is basically a statesman, a philosopher, a renowned economist, a social scientist, a social psychologist with a scientific temperament. The organisation normally invites renowned 'Swamijis' (pontiffs) from India, who preside over the function and enlighten the audience through their inspiring speeches. Other well- known speakers, who are well-versed with Basava philosophy accompany the pontiff to participate in the proceedings.
A number of cultural programs are showcased during this celebration. People of all ages are provided the opportunity to perform on this special occasion and seek the blessings of the Swamiji. In the 2014 Basava Jayanthi celebrations senior citizens also performed in an adults drama 'Sharanara Nataka'. Many of these performers were visitors from India. This was indeed a memorable experience for them to have the opportunity to perform on stage. 'Vacahana Abhinayaa' (dance version of vachanas), 'Vachana Gaayana' (singing and recitation of vachanas) are other programs showcased at these celebrations. The most auspicious part of the celebration is listening to the Swamiji's' enlightening speeches that explain and provide instances of application of Basava philosophy.