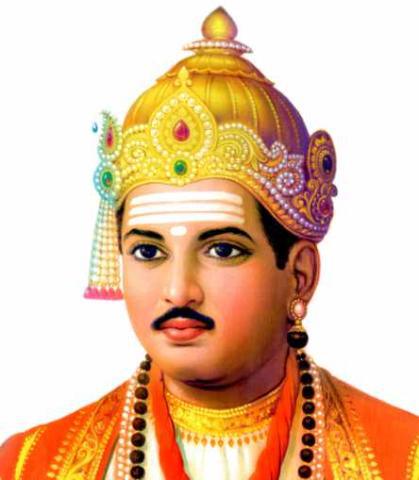 Born : 1131 A.D.,Bagevadi/Ingaleshwar
Died : 1196 A.D., Kudalasangama
Known as : Philosopher, Social Reformer
Famous Vachana : Kayakave Kailasa (Work is worship)
To provide spiritual and religious freedom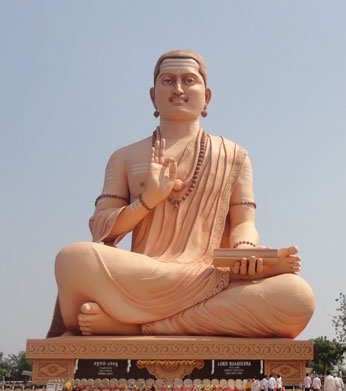 World's tallest Statue of Basavanna, 108 feet
Basavakalyan's history dates back to 3000 years
The centre of a great social and religious movement.
The rich will make temples for Shiva, What shall I, a poor man do?
My legs are pillars, the body the shrine, the head a cupola of gold.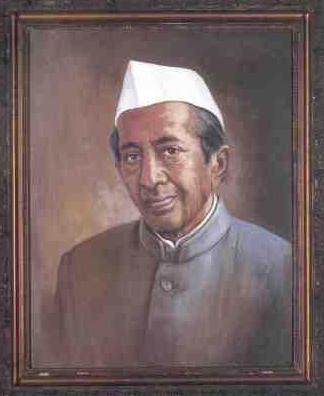 Dr. B.D. Jatti founded Basava Samithi in the year 1964
Basavakalyan's history dates back to 3000 years
Objective of propagating the philosophy of Basaveshwara and his contemporaries.
Anubhava Mantapa was the first parliment in history of mankind
Lord Basava acted as the prime minister.
Listen, O lord of the meeting rivers, things standing shall fall, but the moving ever shall stay.
What is Mahamane Programs
Lord Basava has explained in this vachana, that the association of non-virtuous people is as poisonous as venom from a cobra. Therefore, the association of people by virtue is very important for the spiritual well-being and stability of an individual. Mahamane programs – 'Maha' means great and 'Mane' means home. Mahamane program is an attempt to imbibe and inculcate virtues among individuals. 'Basava philosophy' recognises that family is the smallest unit of society, and radical changes in society can be achieved by bringing small changes to the family.
 ಸಾರ ಸಜ್ಜನರ ಸಂಗವ ಮಾಡು ದೂರ ದುರ್ಜನರ ಸಂಗ ಬೇಡವಯ್ಯ ಯಾವ ಹಾವಾದಡೇನು ವಿಷವೊಂದೆ ಅಂಥವರ ಸಂಗ ಬೇಡವಯ್ಯ .  ಅಂತರಂಗ  ಶುದ್ಧ ವಿಲ್ಲದವರ ಸಂಗ  ಸಿಂಗಿಕಾಳ ಕೂಟ ವಿಷದ ಸಂಗ  ಕೂಡಲಸಂಗಮ ದೇವಯ್ಯ
Mahamane Agendas
Implement good values and virtues,
Advocate them to the younger generation
Understand the key concepts of 'Daasoha' selfless service to society
Promote Basava philosophy
Inculcate the need for congregation
Contribute to a society in an evolutionary manner.
Key activities
Group chanting and meditation
Individual vachana recitation by children
Understand the key concepts of 'Daasoha' selfless service to society
"Vachana Chintana" – where one vachana is discussed at length by the assembled groups and its forms
Mangala Aarathi
Discussion about BSOA chapter activities
More About Event
Brisbane Branch commenced its first Mahamane program in March 2007 at one of the devotee's homes. As part of this program, Lord Basava is worshipped, and 'prasada' is distributed at the end. Brisbane Branch has conducted over 40 Mahamane Programs in due course of time and it is great to see young children learn vachanas and sing them in Kannada language. Children look forward to these programs to learn and recite new vachanas to the group as well as to catch up with their peers. At times, Mahamane programs also provide an opportunity to other experts in this field to deliver their message on key topics. One such noted discussion was held in Nov 2011. Mr. G. S. Mahagaonkar from Bangalore, India provided an overview of the relationship between science and vachanas. He discussed the relation between one of the vachanas to the modern Quantum Mechanics Theory. He also provided an overview of the 'vachanas in science convention' held in Dec 2008, Dharawad, India.
Learn more about our event here