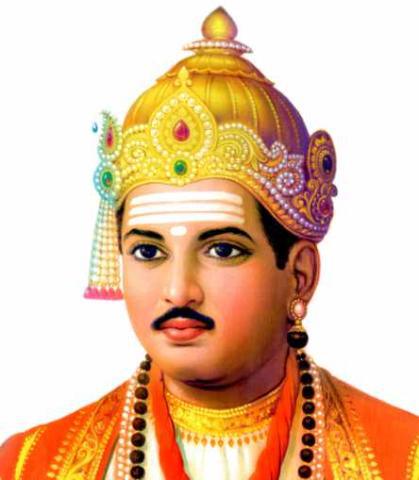 Born : 1131 A.D.,Bagevadi/Ingaleshwar
Died : 1196 A.D., Kudalasangama
Known as : Philosopher, Social Reformer
Famous Vachana : Kayakave Kailasa (Work is worship)
To provide spiritual and religious freedom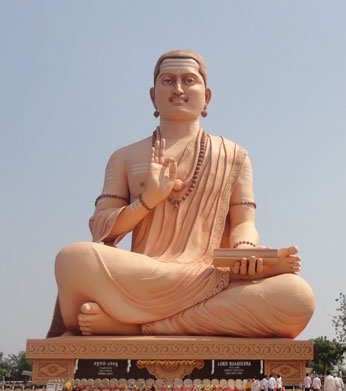 World's tallest Statue of Basavanna, 108 feet
Basavakalyan's history dates back to 3000 years
The centre of a great social and religious movement.
The rich will make temples for Shiva, What shall I, a poor man do?
My legs are pillars, the body the shrine, the head a cupola of gold.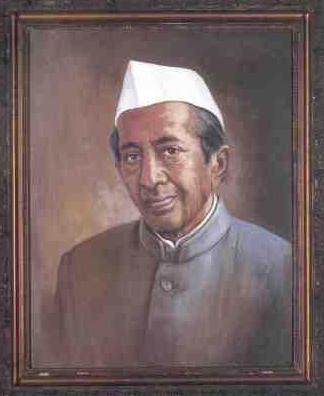 Dr. B.D. Jatti founded Basava Samithi in the year 1964
Basavakalyan's history dates back to 3000 years
Objective of propagating the philosophy of Basaveshwara and his contemporaries.
Anubhava Mantapa was the first parliment in history of mankind
Lord Basava acted as the prime minister.
Listen, O lord of the meeting rivers, things standing shall fall, but the moving ever shall stay.
The organisation follows the concept that the human body itself is the temple or abode of God. The Basava philosophy largely harps on the fact that "Service to man is service to God". By offering services to humanity one can not only improve the society but also inculcate social values which build a harmonious society. Multidimensional reforms were introduced during the time of Saint Basava, which revitalise the contemporary society. Active missionary work is encouraged to be undertaken by each and every member of the society, through the concept of 'Daasoha', 'kaayaka', 'jangama seva' in other words by offering the holy feast, by carrying out holy deeds without expectation by serving the society to uplift moral values. The organisation is built on these principles it does not seek any registration fee for the events or collect money towards the holy feast (prasada) or towards any entertainment programs. The organisation is fortunate to have very kind members who whole-heartedly come forward to offer donations both in cash and kind out of their own will. As we are a not-for-profit organisation, our funds are largely dependent on our sponsors who willingly come forward to aid us towards this social cause.
 ಉಳ್ಳವರು ಶಿವಾಲಯವ ಮಾಡುವರು  ನಾನೇನ ಮಾಡಲಿ ಬಡವನಯ್ಯಾ? ಎನ್ನ ಕಾಲೇ ಕಂಭ  ದೇಹವೇ ದೇಗುಲ,  ಶಿರವೇ ಹೊನ್ನ  ಕಳಸವಯ್ಯ    ಕೂಡಲಸಂಗಮ ದೇವ ಕೇಳಯ್ಯ ಸ್ಥಾವರಕ್ಕಳಿವು೦ಟು   ಜಂಗಮಕ್ಕಳಿವಿಲ ್ಲ

Sponsorship
Your generosity allows Basavasamithi of Australasia Brisbane Branch Inc. to accelerate in reaching its goals to hold a convention in the year 2016. The organization sponsorship program allows you to publish your brand logo for the above products such as the satchels, souvenir publication and funds will be utilized to organise a holy feast (Maha Daasoha) event. Contact us at
basavasamithi.brisbane@gmail.com
All proposals for sponsorship are subject to BSOAA Brisbane Branch Inc. approval.